PHYSICAL THERAPY
Learn More about the Only Center offering Non-Invasive Pain
Management and Full-Service PT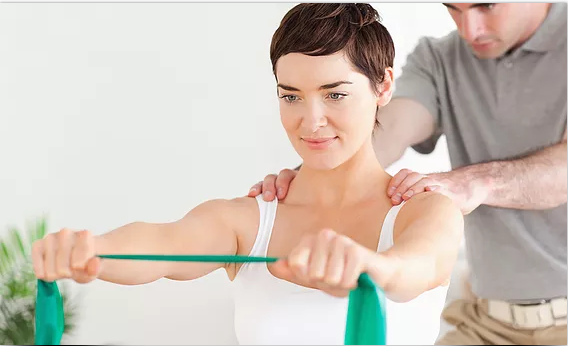 Modern Physical Therapy for Pain Management is Here
Our Centers specialize in customized treatment of musculo-skeletal conditions. Whether you are recovering from an injury, surgery, or need strength and conditioning for sports or your daily activities, our laser services are conservative and non-invasive, they do not include medications, injections, or surgery. We are a full service outpatient PT center offering:
Laser Therapy: Our Physical Therapy Centers throughout the Chicago area offer Class IV MLS Laser Treatment
Non-Invasive Pain Management
No Downtime
Passive MLS Therapy – patient is in a relaxed, comfortable position
Active MLS Therapy – utilizing MLS on an active joint for penetration of the joint.
Physical Therapy (orthopedic):
Spinal Conditions
Joint replacement surgery rehabilitaiton
Arthroscopic surgery pre and post surgery rehabilitation
Joint Pain (knee, shoulder, hip, ankle, elbow, wrist)
Spains and Strains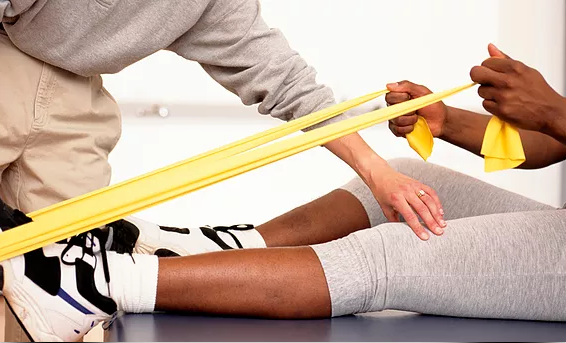 Physical Therapy (neurologic):
Neuropathy treatment for Peripheral Neuropathy
Balance Disorders
Multiple Sclerosis
Headaches
Fall Risk Assessments
Sports Medicine: Rehabiliation from Sports Injuries
Post Surgery Rehabilitation ACL, Shoulder, Hip etc…
Muscle Injuries
Joint Sprains
Through years of testing and application, our clinical staff has formualted treatment protocols specializing in relief from Peripheral Neuropathy (diabetic, chemotherapy, toxic and idiopathic), Knee Pain, and Low Back Pain (BackCare8). Our protocols are unique to our centers and are customized to meet the needs of each individual patient.
Our staff takes a tremendous amount of pride in making the patient expereince one that is comfortable, interactive, unique, and enjoyable. We work with many of the leading doctors in the area, but most of our patients come to us through patient referrals. This serves as a testament to the treatment and service our centers provide, a standard of care that has resulted  in our center being awarded the Daily Herald Top Pick for two consecutive years running.
There are many PT, Pain Management, Chiropractic, Orthopedic etc.. clinics in the Chicago area, but we have truly separated ourselves from everyone by being the only clinic offering Non-Invasive Pain Management via MLS & HILT technology within a medical facility for maximum benefits to the patient.
Call today to Learn More about us or to schedule an Appointment: 847-243-6041
REQUEST APPOINTMENT
BACK TO HOME