WHO WE ARE?
The Wave of the Future in Pain Management in Chicago IL is now available at one of our 5 pain relief centers. 
When a physical condition or injury affects mobility or quality of life, there is one goal:  A rapid return to every-day activities pain-free.
Our pain relief centers are proud to be on the cutting edge of medical innovation and technology by providing the very best in Repair, Relief & Regeneration. Many of our patients come to us for lingering pain following joint and back surgery.
If you still suffer from pain and are tired of living life this way, it is time to make a change.
For pain management in Chicago, we offer non-invasive laser therapy, stem cell recruitment, stem cell magnet,  gel injections for knees and shoulders, vertigo/balance therapy and more. Whether you are here for regenerative medicine, physical therapy or even disco (gel) supplementation, you can be assured we are using the most cutting edge technology to get you back on your feet in as little amount of time as possible.
The Length Of Your Recovery Time Is Something You Will Notice Right Away. Our Treatments Are FAST, WORK QUICKLY, and is The MOST SIMPLE PROCEDURE You Can Do To Relieve Pain.
It is also said to be the most effective according to our patients. Same Day Pain Relief is what we strive for.
Read Healthcare Today Publication's article on Pain Relief Institute below.
How Our Pain Management Stats Compare To Others
At the Pain Relief Institute, our pain management protocol for each patient is unique and custom tailored based on your condition and your past history. The Medical Team at PRI takes up to 60 minutes assessing the pain management needs of new patients; the visit is thorough and complete, never rushed. The PRI staff values patient education and reviewing all treatment options for pain management. Thus we choose to see fewer patients and spend more with our patients.

45
Minutes With Your Physician
Pain Relief Institute
7

Minutes With Your Physician
National Average

2000
Or More Patients Seen Anually
Pain Relief Institute
12000

Or More Patients Seen Anually
National Average
WHY ARE WE DIFFERENT?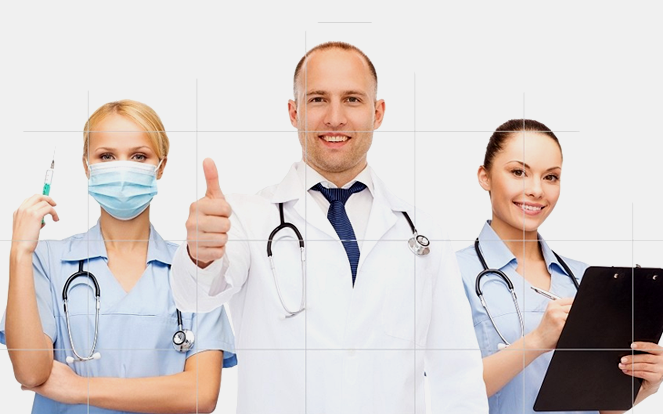 An Extraordinary Healthcare and Pain Management Experience has Arrived…
A new medical group is poised to change the way we experience healthcare in nearly every facet, particularly pain management.
The Pain Relief Institute (PRI) is expanding its philosophy and steadfast passion for patient care that started 17 years ago. Recently renamed to better exemplify who they are and what they stand for, PRI now has 5 pain management centers in the Chicago suburbs and is shaking up not only how we view pain management but also how we look at healthcare. Shannon Patel, Clinical Director at PRI, says, "We took a good hard look at what healthcare is becoming and what we'd learned over 17 years. In a healthcare environment distracted by: healthcare reform uncertainty, decreasing reimbursements and constant battles with insurance, we doubled down our efforts to solely focus on patient care" Shannon continues, "we still accept Medicare and most insurances, but we've created better processes, allowing our clinical staff to spend more time with their patients."
PRI's philosophy is very simple: see fewer patients, spend more time with every patient, give appointments within days and not weeks or even months, and create an experience for the patient that is the foundation to cultivating a genuine patient-provider bond. At PRI, they schedule new patient appointments every 30-45 minutes, allowing their staff to take their time and really get to understand the patient and their complete health history. Traditional healthcare clinics schedule every 10 minutes and spend seven to eight minutes with the patient.
Pain Management Done Differently
Today, most clinics are trying to see more patients, not fewer, due to decreasing reimbursements. This often leads to a decrease in the quality of pain care and pain management success.
When asked what prompted the change in philosophy, Shannon stated, "We've been surveying our patients about their experience with us and their other doctors for years, and each year it is the same thing: they didn't feel rushed with us and felt like we took the time to listen (like we were family). In fact, we added Institute into our name as it represents learning, research, and implementation. We are constantly learning from our patients as to what they want and delivering each and every time."
PRI also took to heart the lessons from  a book titled The Starbucks Experience, 5 Principles for Turning Ordinary into Extraordinary: 1) make it your own, 2) everything matters, 3) surprise and delight, 4) embrace resistance and 5) leave your mark. PRI made a commitment to incorporate all 5 and have created an extraordinary healthcare experience for our patients"
As a healthcare provider, PRI sees themselves as a portal for patients suffering with pain. They are the clinic a patient can go to be evaluated and then explore all options, focusing on conservative ones first. There are plenty of traditional pain clinics but none that are strictly focused on conservative and non-invasive pain care. The benefits: to patients can typically be seen in 24-48 hours.
During the initial visit, the staff is able to get a thorough understanding of his or her condition. Then, upon coming to a mutual decision PRI is the patient's liaison (when indicated) to make the follow-up appointment and be seen promptly with highly respected specialists. PRI also offers same-day treatments in the clinic for conservative medical management, non-invasive pain management and physical therapy.
When asked for a final statement, Shannon said, "Our journey is what has helped us become who we are today. Healthcare is a very competitive environment and being average is very easy and can be lucrative, but creating a special experience and thinking outside the box of traditional medicine is far more rewarding."